L
ike
Robert Louis Stevenson's
1886 novella entitled the
The Strange Case of Dr. Jekyll and Mr. Hyde
, Green Mountain Coffee Roasters has a split-personality.
Company Description:
Green Mountain Coffee Roasters (GMCR) is a specialty coffee company based in Waterbury, Vermont. The company roasts 100% Arabica coffees and offers over 100 different coffee selections, including certified organic, Fair Trade Certified, estate, and flavored coffees that sell under the company's and Newman's Own Organics brands. In 2006, the company acquired Keurig, a manufacturer of single-cup ("K-Cups") brewing systems.
Green Mountain Coffee Roasters is considered a benchmark for what a Socially Responsible company's supposed to look like – a gentleman to society. It is often highly ranked, sometimes #1 (2006, 2007) as a company with the most Corporate Social Responsibility (Source: CRO Magazine, 2006-2010)
What we have here appears to be two entirely different companies. How can one justify an investment without being able to describe it! Consequently, we are no longer recommending investing in GMCR 🙁
Looking at GMCR's website, one sees how transparent the company is – the outstanding corporate citizen of Dr. Jekyll. There is a detailed Code of Ethics and Mission Statement. Corporate Governance information is clearly displayed and committees are fully disclosed to show that their members are independent (see below). In fact, CSR is so important to the company, they've elevated it to a Committee headed by Chairman Bob Stiller.
The company's stock has risen 1,340% plus during the last 5 years and earnings growth has been great. GMCR 5Y stock chart.
However, there's a creepy, opaque face – the other side of the Green Mountain into the Black Forest, where the company's financials have yet to see the light of day. In fact, the forest is darkening. Beginning 1Q'11, management said it was no longer supplying K-cup shipments. And this begins my outline of several issues I have with the company's financials/reporting. Mr. Hyde is about to be revealed….
Background reading:
Readers are asked to be familiar with Green Mountain Coffee Roasters and recent earnings reports. See Investor presentations and our previous story on socialresponsibleinvest.blogspot.com and seekingalpha articles. Also, the whitecollarfraud website has interesting forensic accounting.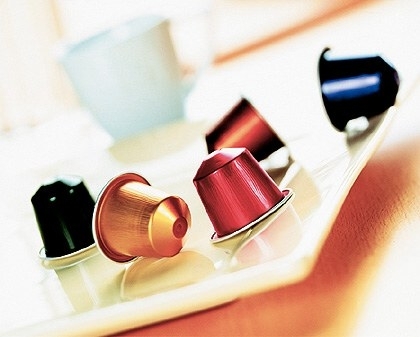 Our growing list of Issues with GMCR…
Shifting future expenses to the Current Period as a Special Charge

Acquisitions offer the company a perfect time to do such a ploy.
Examples include: acquisition-related expenses, amortization of intangibles.
You might be wondering,

"Hey isn't this a more conservative way of accounting?"

Well, the only problem is that earnings are then presented on a Non-GAAP basis (without the charges). Further, such charges could be reversed in the future, boosting earnings.
Presentation of Pro-Forma/Non-GAAP Results

Pro-forma numbers were traditionally used when a company acquired another. Income statements, etc. would be shown as if the two companies were combined for a full year or more. This allowed for "apple-to-apples" comps.
However, GMCR has successfully convinced analysts and investors to accept its pro-forma income statement. It's then able to remove what it considers not part of recurring earnings.
For 1Q'11 this boosts GAAP earnings/share from the reported $0.02 to $0.18/share, a huge difference !
While difficult to estimate, I believe certain items should not have been excluded from expenses included SEC inquiry expenses (as they most likely were cash) and amortization of intangibles. See table below (Source: 1Q'11 Form 10Q for all financial data presented in this article):
The table below shows traditional use of Non-GAAP presentation (specifically Pro-Forma) reflecting the Van Houtte, Diedrich, and Timothy's acquisitions. Note these are unaudited numbers and subject to change. Regardless, note that earnings were actually FLAT versus the year-ago period, implying internal growth is zero !
Lack of Transparency as highlighted by the 1Q'11 stoppage of K-cup disclosures. K-cup numbers are vital to analysts when making their projections. The lack of K-cup numbers may compel analysts to become more dependent on GMCR's projections, rather than their own.

There is evidence that 1Q'11 K-Cup shipments actually decelerated during the quarter compared to FY'10 (see below).

1Q'11 K-Cups Shipped 1,016 million (up 56% Y/Y)
FY'10 K-Cups Shipped 2,885 million (up 75% Y/Y)

Source: Stifel Nicolaus analyst estimates

High Level of Inter-Company Sales:

36% of 1Q'11 revenue was attributed to sales to related business units (i.e, K-Cups/Keurig).
Such a high percentage leaves the company susceptible to manipulation by financial managers.

Management restated its revenue recognition policies three years in a row.
Revenues, income items were not discussed, or disclosed, in the 10Q report for the Diedrich acquisition.

Management said it couldn't disclose the above data because Diedrich "migrated into the Company's common information technology platform..and thus was impracticable to disclose.."
Rising Keurig brewer warranty costs resulting from quality control issues.

Warranty costs are rising substantially faster than revenue growth.
This issue points to control issues at GMCR both from an operations point of view (as well as lack of financial controls (see next bullet). The company is working on a new brewer system for 2012. As such, warranty costs may remain high as the company works out the new brewer's glitches.
Numerous misstatements point to lack of accounting control. For example, the company had to issue an 8K ("Current report") on 11/19/10 after the SEC began an investigation of the company's financial policies. It issued another 8K on 1/3/11 on a revenue mistake. It later issue an NT 10K for a late-filing 10K disclosure.

The company's 10K did mention (Item 9A- Controls and Procedures) that its "internal control over financial reporting was not effective."
Litigation issues tied to an SEC investigation. The SEC investigation remains ongoing, though the company indicated its own internal investigation is "nearly complete" implying the SEC doesn't have an issue w/ GMCR's accounting w/ M. Block & Sons (GMCR's fullfillment vendor, hmm… or is it a distributor?)

In a nutshell, we think if there's a problem, it's that GMCR's stuffing the channel, by selling more K-Cups to M. Block than the distributor can actually sell to retail customers (stores).
For additional info, refer to Seeking Alpha editors: Ilene at Phil Stock World and Sam Antar.
Expiration of GMCR's patents for its K-Cups will occur in September 2012. Superficially, it appears its biological clock will time out by then. In actuality, GMCR's will extend its patent (like a drug company does) by creating a next generation brewer platform/technology.

Then the company will essentially force everyone to that new platform.

However, there's one catch.

GMCR's free cash flow, which is lousy (and that's okay for a growth company) will remain lousy. Typically as a growth company reaches maturity, free cash flow surges as it captures market share, and spends less on working capital. However, the situation's a bit different for Green Mountain Coffee Roasters. Pray to God that the company's new brewer platform is released by summer 2012, else competition (Starbucks) may roast them alive.
Consequently, I expect Capital Expenditures to reach $300MM by 2012. Intensifying competition, and the associated higher potential marketing and warranty expenses will likely cap Free Cash Flow to under $10million/year.
Further, let's just say that GMCR didn't have a pending patent expiration. The company still faces competition from companies that are bypassing the patented filters licensed by GMCR. Just ask Wal-Mart – they're selling "Walnut Grove" pods that fit into Keurig brewers, but not paying royalties! (Source: The Chicago Tribune: 2/12/11).
Negative Tangible Equity: Stockholders Equity was $963MM as of 12/25/10. Intangibles were $574MM and Goodwill was $769MM. Should GMCR experience margin compression, these intangibles would be required to be written off.
Insider Selling prior to the 11/19/10 SEC investigation was released. See chart below:
Source: Fidelity Investments, government filings
In conclusion, we'd like to summarize our article by referring to Audit Integrity (AGR). This firm independently rates several North American public companies. Green Mountain Coffee Roasters was Average to Highly Rated until late 2010 when its AGR Score of 6 ("very aggressive"), indicated it had higher accounting and governance risk than 94% of companies rated by them.
Disclosure: The author has a long position in GMCR, but is scaling down position.