Green Mountain Coffee Roasters
announced that it restated its previous financials after the close on Friday, 11/19/2010.
On first glance, I was like everyone is, very excited by the resolution of this accounting problem. The shares are soaring 10% in after-hours trading; just $5 below their all-time high of $38. Not too shabby for a high P/E company.
However, on closer inspection, the accounting issues may actually be a bigger can of worms. Press Release is troubling because:
There were several restatements (albeit just a few pennies per share)

These restatements were made over several quarters (and years)

Worse of all, they don't even cover GMCR's fullfillment vendor, M.Block & Sons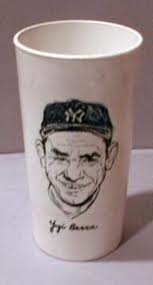 Like Yogi Berra said, "it ain't over 'till its over." The SEC investigation remains ongoing, though the company indicates its own internal investigation is "nearly complete" implying the SEC doesn't have an issue w/ GMCR's accounting w/ M Block & Sons. What is readily apparent though, – – this company's got some major internal-control issues. This is surprising for a company that is so Socially Responsible and into "ESG". Can we trust its Social Responsibility report ? link to GMCR's CSR page
However, a Moody's analyst I spoke w/ a few weeks ago, mentioned that the key issue was likely with M. Block & Sons. So something's not making sense here.